You haven't heard from me in awhile.  But, I'm back!
If you're newer to my community, a warm welcome to YOU!  Looking forward to connecting with you over the months and years to come.  Thank you for your patience.
So……I've been on sabbatical.  Did you miss me?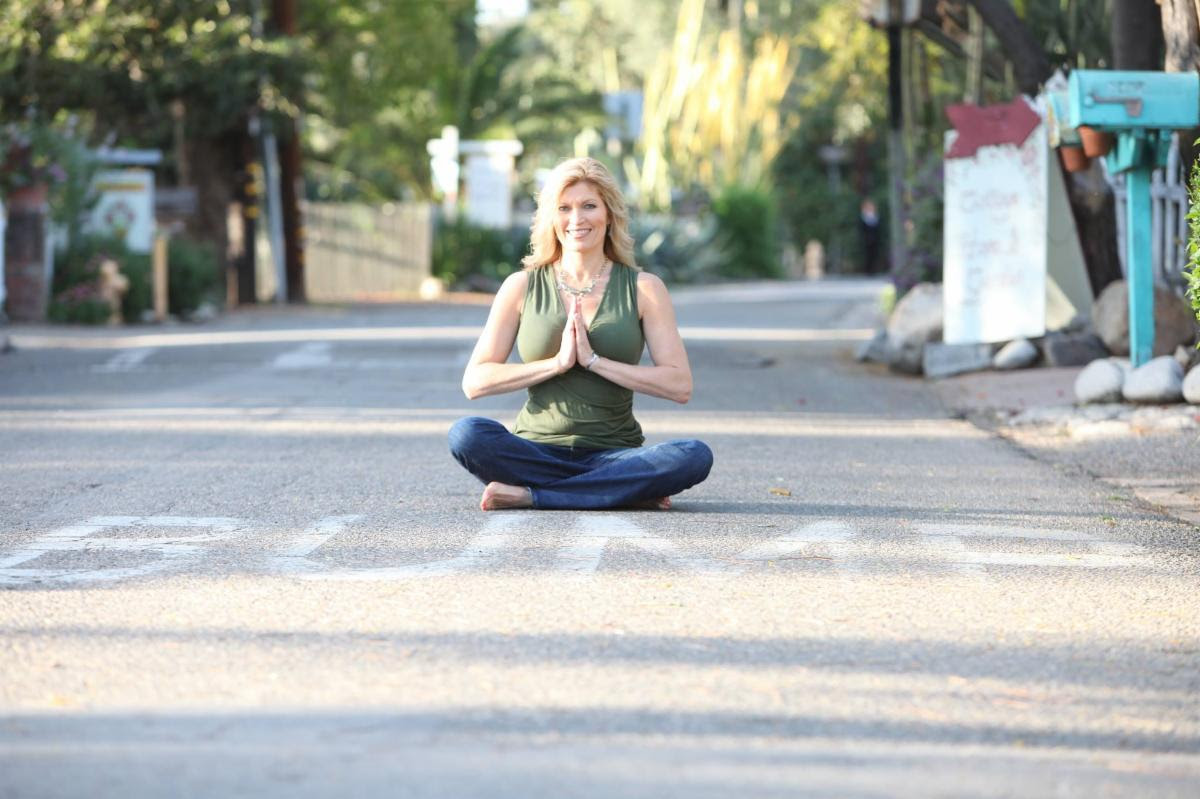 It was both intentional, and unintentional.  I'd been saying for years, I wanted to take a year off.  And well, I partly did.  I stopped writing my newsletter.  I stopped accepting interviews.  I stopped doing joint ventures with colleagues.  I stopped offering group coaching programs and events, and I stopped marketing my audio programs and book.
However, my mission for helping people experience exponentially more inner peace as they're living into their highest potential — has only grown stronger.
I have continued coaching clients in growing their businesses, finding balance and peace in the chaos, and tackling the challenges along life's path.  But, aside from clients and interaction on social media… I've kept a low profile.
It has been nice having fewer business commitments.
That's changing now.  I'm accepting interview requests again (look for a link next week to one I did recently).  I'm working on a new book proposal.  I'm writing this newsletter! (Glory be!)  And I'm even putting together a special promotional package to support your success and inner peace for Black Friday.  Whew!  Feels good to be back.
However, it's a little awkward given my last newsletter was over 18 months ago, when my family and I were living in Israel for 4 months.  If you missed that update, CLICK HERE.  Truly a priceless experience.  I'm forever changed.
We have since moved back to the good 'ol USA and eventually resettled about 5 minutes from our last home in Laguna Niguel, CA.  There is so much I miss about living in Tel Aviv, but it's good to be back to my English speaking country, closer to friends and family, familiar grocery stores and the conveniences of Amazon.com (for a busy mom of twins, this is a lifesaver!)
One of the gifts of stepping out of the "limelight," has been full immersion into life itself, complete with highs and lows, and everything in between.  The last year has been full of uncertainty, messiness, tantrums (mostly my kids!), and a few health scares.  We moved into a less than ideal home because the housing market was so expensive.  My husband took over as CEO of his company requiring frequent travel.  Oh yeah, being a mother to 5-year-old twins, all the parenting stuff, household maintenance and juggling a business in the mix can be frustrating, exhausting and overwhelming.  Life amplified.  (((Sigh))). Hey, I thought sabbaticals were supposed to be relaxing, reflective and restorative?  LOL!
If you struggle with stress, overwhelm, and uncertainty and struggle to find inner peace in the midst of life's challenges, I understand now more than ever.  It's not easy.  In fact, it can be messy and hard!   But, that doesn't mean we shouldn't try our best every day.  To transform the stress.  To find peace in any moment we can.  And to push the edges of our potential.
Life is full of contrast. Highs and lows.  Yin and yang. Success and failure.  Stress and peace.  Vulnerability and confidence.  Being private and public.
And even though the past 18 months were super challenging in countless ways…I wouldn't be painting an accurate picture if I didn't acknowledge the abundance of magic moments, laughter, silliness, adventurous travels, snuggles, insights, learning, fun, sweet joy and flow along the way.  And, after some rougher "re-integration months," somewhere along the way, I fell back into loving my life.  Ahhhhhhh!
Regardless, the question for me is always, "How do I find inner peace in THIS moment?"  You could say, it's my ongoing, walking meditation.
Am I always resting in a Zen-like state of inner peace?   Absolutely not!
But, it's all given me practice in finding inner peace in any moment.  Sometimes I impress myself with the ease to which inner peace arises.  Other times, I'm humbled by the emotions that get the best of me.  Do you relate?  I used to think that because I'm America's Inner Peace Coach I was supposed to "have it all together" ALL of the time.  HA!!!
But alas, you're going to get the "real me."  Blemishes, mistakes, struggles and all.  And through the sharing of my experiences, along with lots of tools, tips, and powerful strategies, I hope it gives you ideas of how to dance with your own challenges and access more fulfillment, joy and peace along the way.  Even if the middle of a tantrum (your child's or yours). We're all in this together.
Okay… so the awkwardness of "breaking my silence" is over. Right?
Right!
Last week I was interviewed for a podcast, and I wrote this article for them.  Seems like the perfect way to kick off this re-entry, because it emphasizes the importance of "making inner peace your #1 goal." TRY IT HERE.
Facebook Comments