Happy Wednesday to you!  This week, I've got a different kind of video for you, but if you watch all the way to the end you'll find yourself grinning ear to ear.  And, chills went up my spine at the very, very end.  It's well worth the watch 🙂

There is no question the news bombards us with doom and gloom. It can be downright depressing!  This is why I'm SO passionate about offering tools to help people quickly return to inner peace, regardless of what's going on externally.  This video captures the essence of transformation. 

As conscious human beings, we're always at choice.  Can you pass on a little sunshine throughout the rest of your day?  What if everyone was willing to choose sunshine, inner peace and joy, right now?

It might look something like this video.  Something to aspire to.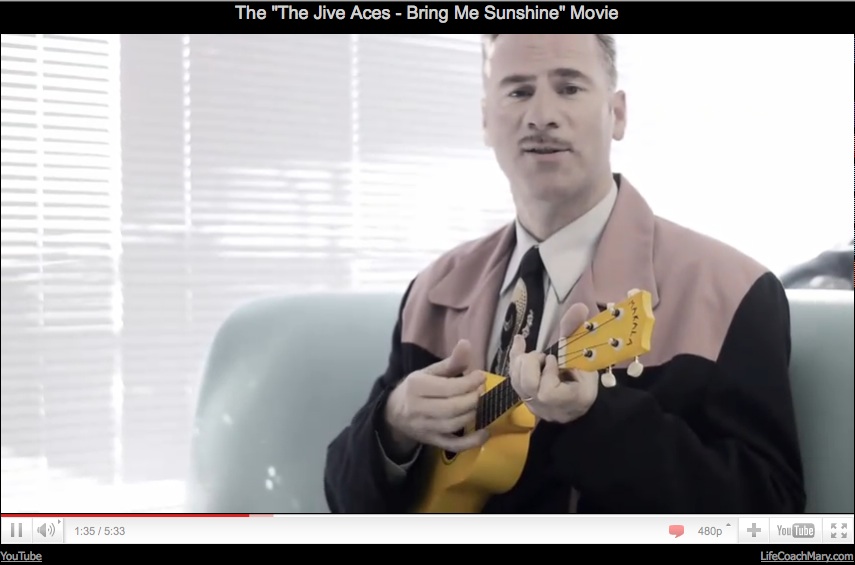 Copyright © 2005 – 2014 Simple Truths, LLC
Watch Jive Aces' "Bring Me Sunshine" Video

If you like this video clip, I encourage you to Share it with the world and join me on my mission to empower and inspire millions of people around the globe to experience greater inner peace and fulfillment.

At the end of this video you'll see simple instructions on how you can help. And, as always, thank YOU for your help in spreading these inspiring movies.

Together we can spread words of Encouragement, Inspiration & Empowerment one video at a time… and wouldn't you agree our world could use a little more "Positivity" and "Inner Peace" these days!

Together we can make a difference…

Here's To Your Inner Peace,

Mary
Facebook Comments